This is example text. Please click here to edit the text.
We have relocated to Tucson Arizona

Breeding our beautiful Rottweilers, we needed more room to grow!
A new addition is 2 more females and an outstanding young male.

We have a few available dogs located in the Spokane, WA area.
We are always here to assist with transporting and delivery of all rottweilers to their forever homes.
Welcome to Vertrag Rock Rottweilers / Treaty Rock Rottweilers
---
Specializing in European and German Rottweilers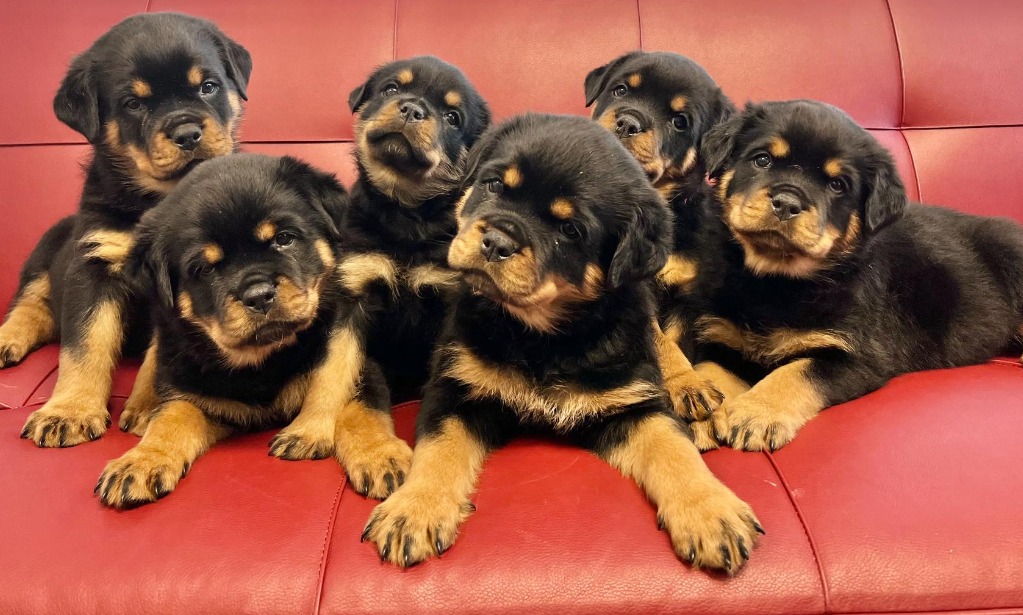 We are a code of ethics Rottweiler Hobby breeder close to Tucson Arizona. We are privately owned and operated with over 20 years of experience with this unique breed. We only breed from champion European and German bloodlines.
All our dogs have completed health testing and DNA testing before breeding. We study every pedigree to ensure the best breeding in an effort to improve the breed. With our selective breeding process to improve the breed and try our hardest to match up the correct female to the perfect breed male. We can assure our customers will receive healthy dogs that possess the proper loving Rottweiler temperament that this unique breed is known for. Their structure should have large bones, muscular build, and correct angulations. We try not to breed over size Rottweilers, we do our best to keep our dogs within breed standards.
Rottweilers like other breeds desire structure in truth, they actually crave structure in their day-to-day activities. Our dogs benefit from structured daily

routines including a well-balanced raw diet followed by a workout regimen designed to maintain muscle mass and promote healthy lifestyles. In addition to craving day-to-day routines, they also crave some good old-fashioned tail-wagging fun. Our dogs enjoy the benefit of their indoor play area where we play ball or maybe even go outside for an early morning run. In winter weather our dogs get to go out way more due to the weather being much cooler. All these action-packed activities provide good socialization skills with people including children of all ages to ensure favorable temperaments. Our outdoor kennels have indoor/outdoor runs that are claimant-controlled. Our dogs are free to go in or out anytime they choose.

Our dogs are well acclimated to various noises and situations in an effort to minimize negative reactions to loud noises such as gunshots, loud vehicles, music, etc.

We have a birthing room in our home for all our expecting moms and pups, this allows us to provide additional care and support as well as spoil moms and pups. We keep complete charts on every pup. Daily weight checks of each pup to make sure they are gaining weight appropriately and getting enough milk from mom. We are very hands-on with moms and pups. We do our absolute best to make sure our dogs go to good homes.
We do emphasize that Rottweilers are athletic working dogs. They thrive on praise and making their owner happy.

We take pride in our business and strive to build solid relationships with our clients. We are here to answer any questions you may have. We make it our mission to place our dogs in good homes where they are loved and cared for properly. We have a network of breeders that we trust and use to make sure we are providing the best most updated information to our clients as well as keeping our knowledge sharp and up to date. If there is something we don't already know or have had prior experience with we guarantee we can get the answer in our tight community of Rottweiler lovers. We are here for all Rottweiler lovers, even if you do not buy a dog from us, we will still answer your questions. We are very dedicated to these dogs and building relationships all over the country in an effort to continue to provide education on the breed and be a constant resource for anyone interested in Rottweiler ownership.
Our focus is providing a positive fun-loving environment for our dogs as well as a positive experience and constant resources going forward.
This is example text. Please click here to edit the text.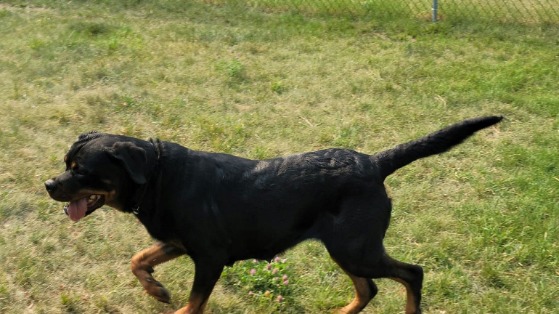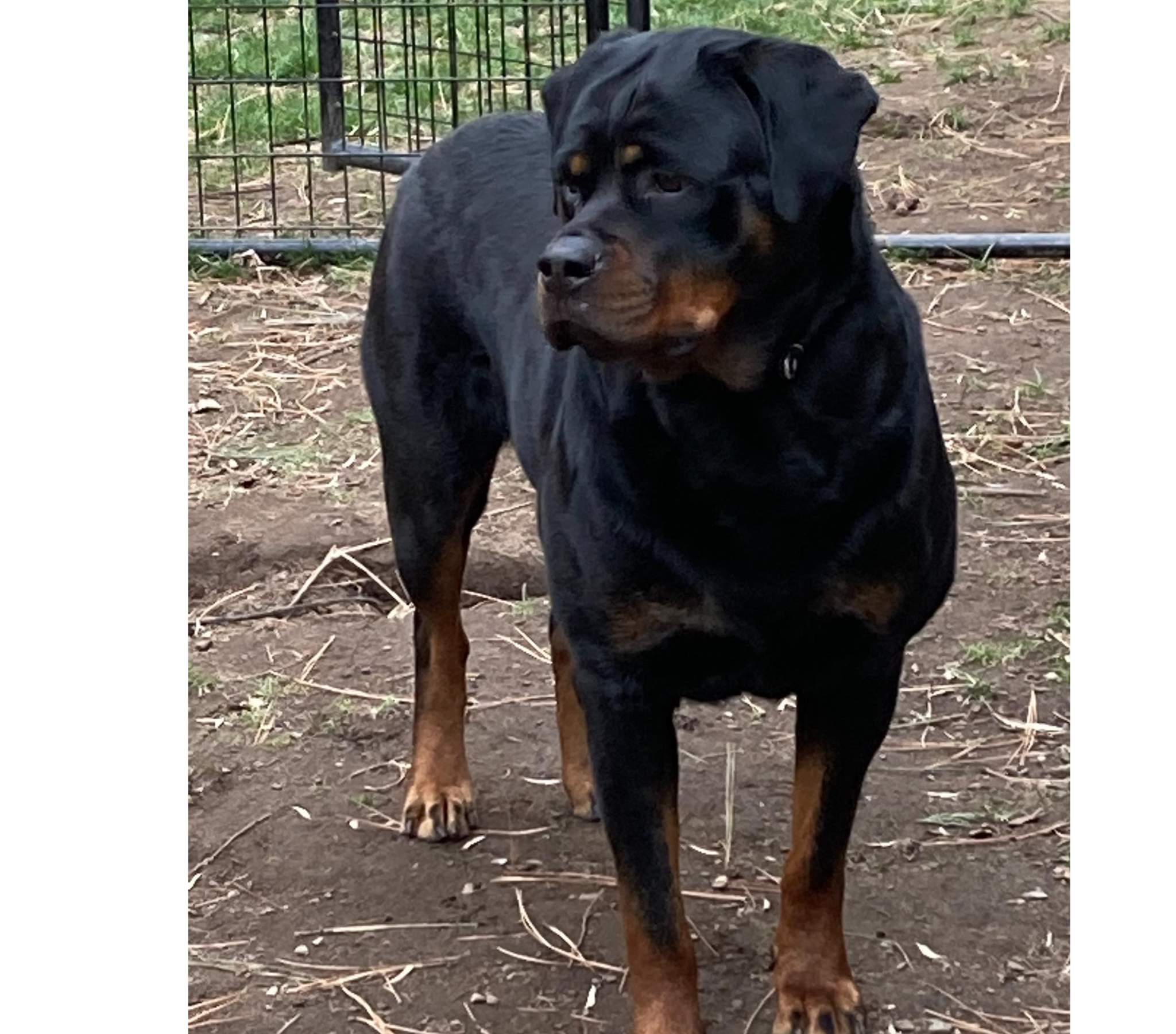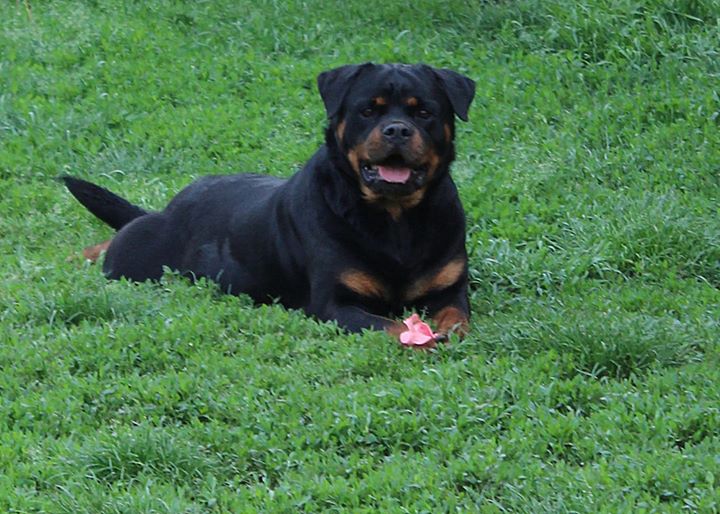 Please feel free to give us a call. We are always excited to talk about our Rottweilers and answer any question you may have.