Wanna Golden Shield
Multi V 1 Rated + CAC
Wanna has excellent bone and structure
Black mouth pigment
Dark Eyes grade 1B
Wanna has a sweet temperament, very outgoing personality and loving to people.
Beautiful mahogany markings
JLPP Clear
HD A ED frei
Dasha Suny Day's
Dasha is an excellent female
beautiful strong female, correct head type, excellent structure great topline and correct tail set, nice tight feet. She is a big fefale but within breed standards.
Great temperament and great drive
She is HD A and ED-0, JLPP clear and DNA tested
She produces excellent pups with excellent temperament's .
Sire: Robusto Suny Day's
Dam: Bruka Vom Haus Nina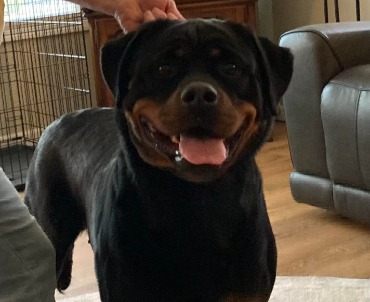 Dasha Suny Day's Pedigree