Planned Breeding
Will have Confirmation of Pregnancy 11/18/21
509-251-4485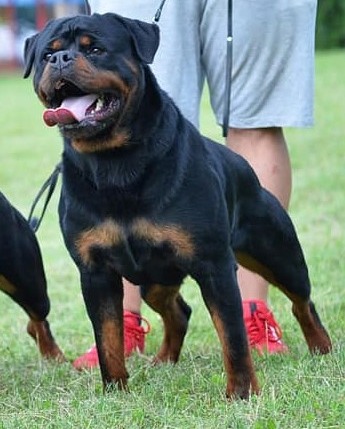 Gil Se Ungo Rot
Beautiful male Serbian Champion, excellent temperament. Correct in Head type, large bone, excellent topline and tail set, dark eyes, and dark Mahoney markings.
Gil have been completely health tested. JLPP Clear, HD-A ED-BL
Sire : Bumblebee from Royal Breed
Dam : Anna Se Ungo Rot
Owner: Pattee Templin - TemplinHaus Rottweilers
Stunning female big girl with amazing temperament. Junior Serbian Champion Beautiful head broad chest big boned female. She produces Magnificat puppies. Dark eye, dark Mahoney markings.
Health tested pending , JLPP Clear HD-B ED-BL
Sire: Maicon Imperial Warrior
Dam: Abra Di Gobelja
Please fill out form will contact you with-in 24 hours