Planned Breeding
Wanna's pups go fast, so please contact us soon.
Expected due date January 3rd, 2024. Ready for new homes beginning of March 2024
This is a repeat breeding. The last breeding between these two the pups are amazing.
Gil Se Ungo-Rott II
and
Wanna Golden Shield
Wanna is currently 5 years old, and this might be our beautiful girls last litter, due to her age. Will find out after pups are born and Veterinarian checkup.
Wanna has amazing pups. They get her loving temperament, beauty and smarts.
Gil is a beautiful strong boy. Very good temperament and as you can see from the picture's dark eyes, mouth and muscular build. HD-A ED-0 JLPP Clear. He is an excellent producer.
Sire: Bumblebee From Royal Breed
Dam: Anna Se Ungo-Rott


Wanna is a excellent female very strong and large female. Her average weight is 101 lbs and she is not fat at all. She has a excellent temperament very friendly but also protective. She has dark eyes, mahogany markings, excellent topline and a beautiful head. HD-B, ED-0 and JLPP clear
Sire: Maicon Imperial Warrior
Dam: Abra Di Gobelja
Pictures of Gil Se Ungo Rott and Wanna Golden Shield past litter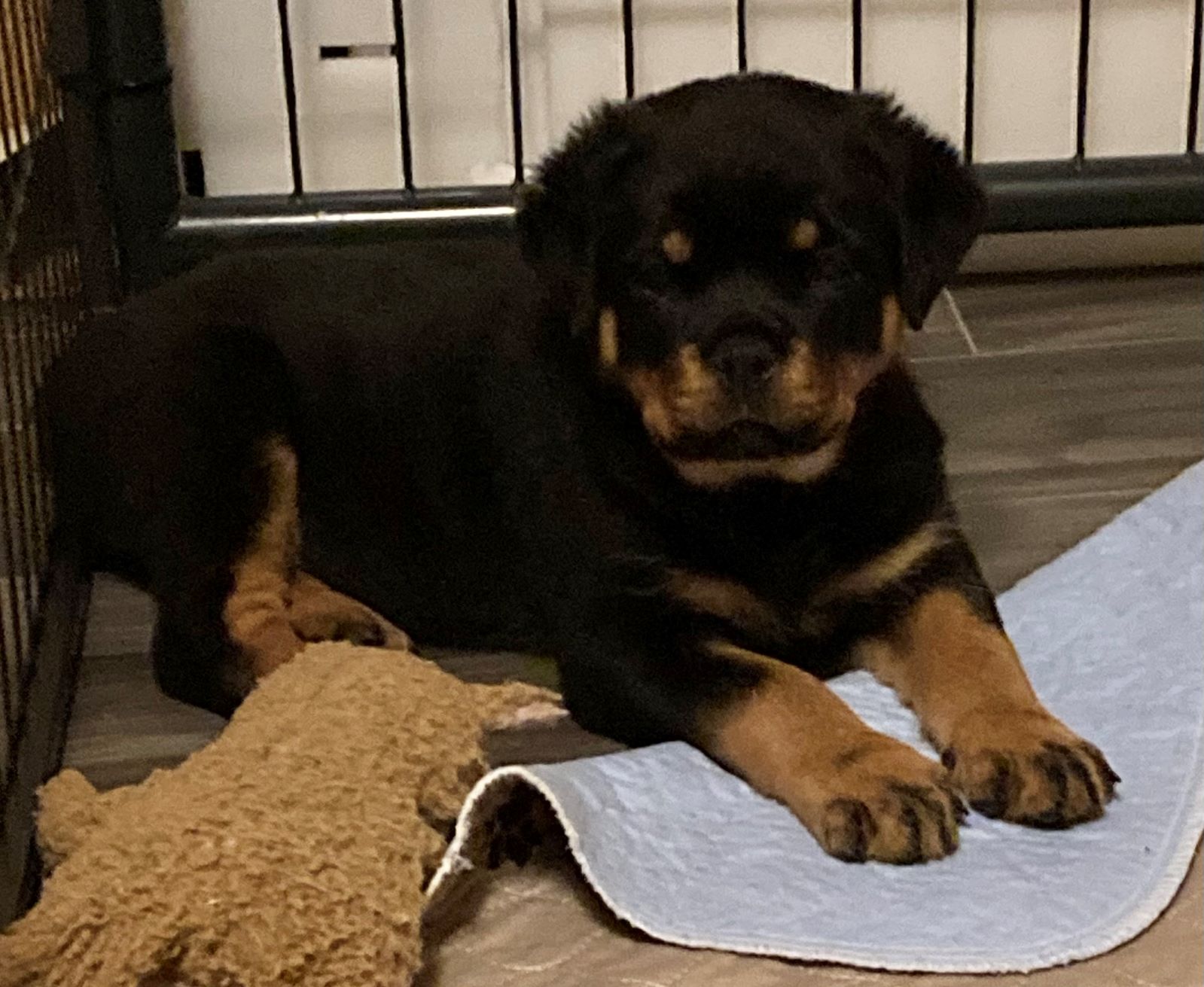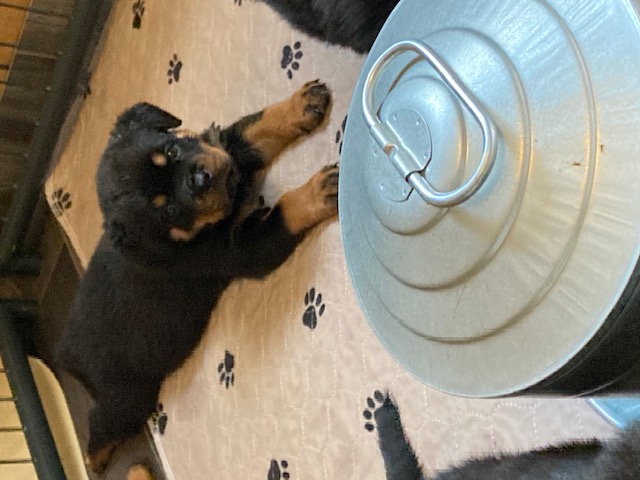 Please fill out and will contact you with in 24 hours. If we do not call you please give us a call 509-251-4485.
Thank you, Marc and Denise