Puppies due July 21, 2022
$3500.00
This litter is 100% European Bloodlines both Sire and Dam are imports from Serbia.
So, Tails will not be be docked.
Both Sire and Dam have excellent pedigree's, champions on both sides of this litter's pedigree.
We are so excited about his amazing breeding. The pups are going to be outstanding, big blocky head and very muscular stocky builds.
We offer helping you figure out shipping to get your new puppy to you. We are close to Spokane International Airport and it makes it really easy to get your puppy to you. We have been doing this for over 20 years and can help you with any questions you might have.
Gil is an outstand male. Great Temperament, excellent drive and a super bloodline. He is a sweet loving and dog. Gil produces excellent pups with blocky heads and excellent bone. Gil has an excellent pedigree
Youth Sieger
HD-A Ed-0, JLPP Clear, Heart Certified and eye certified
Sire: Bumblebee From Royal Breed
Dam: Anna Se Ungo-Rott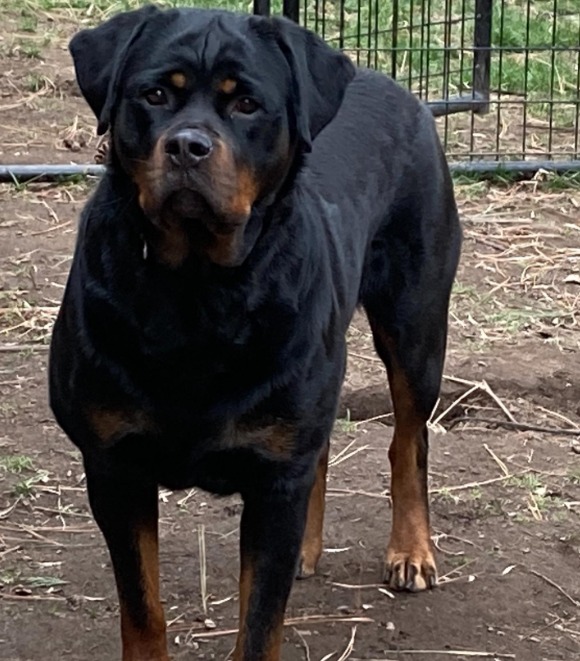 Dasha has an excellent temperament, great drive and wants to please.
She has an excellent pedigree
Multi V-Rated
HD-A ED-0
JLPP Clear
Sire: Robusto Suny Day's
Dam: Bruka Vom Haus Nina


Please call or email me for more information. We are very happy to answer any questions you may have even if you are not or have not purchased a puppy from us. We care about all Rottweilers and puppies so if you have any question, please feel free to give me a call. 509-251-4485
Female
1. Spokane WA, Naomi
2.
3.
4.